Hardwood Flooring
Beautiful hardwood flooring creates an elegant foundation for any living space in your home. We'll help you choose from a wide selection of colors, finishes and woods in solid or engineered hardwood flooring to achieve your ideal look.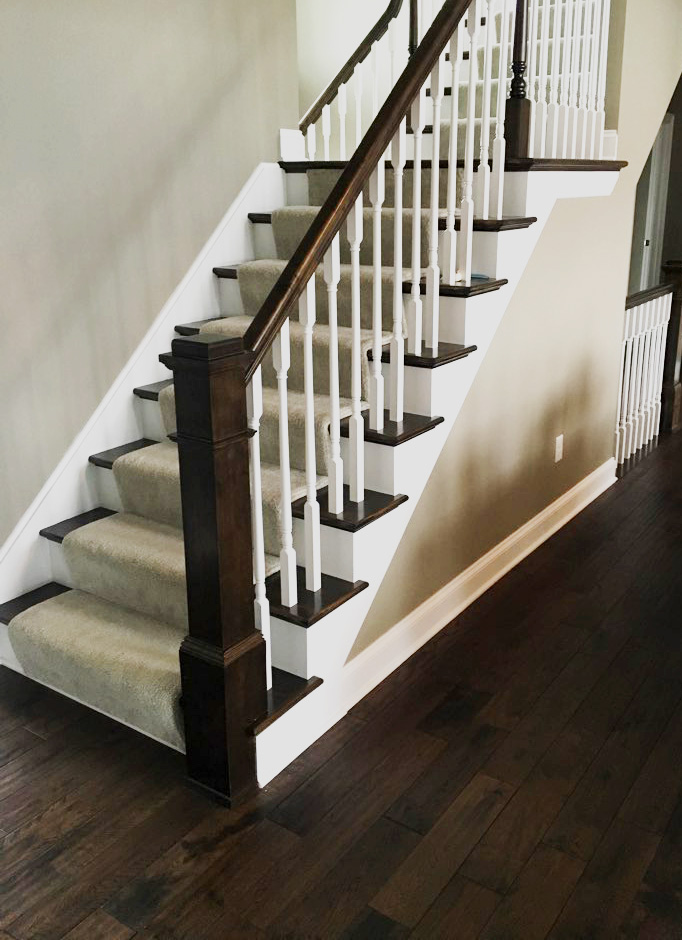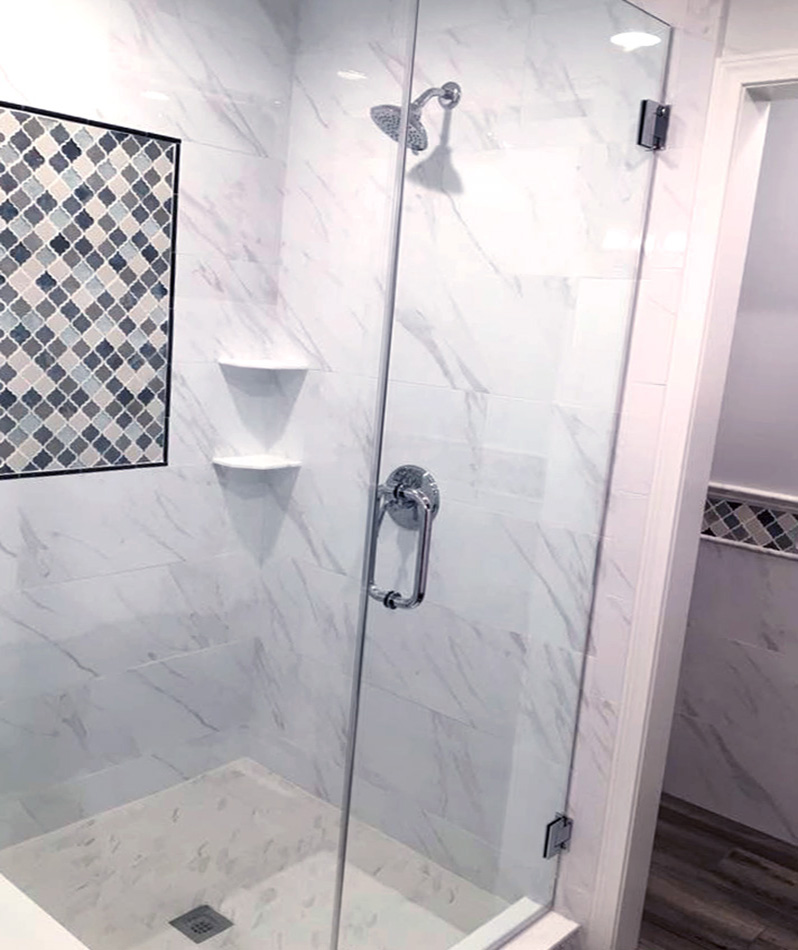 Ceramic Showers
Ceramic tile is a popular choice for bathroom remodeling because of its durability, quality and seemingly endless variety of style choices. Our interior design consultant is available to help create the custom shower of your dreams.
Kitchen Backsplashes
The right backsplash can transform the look of your kitchen. From simple, contemporary subway tiles or custom designed mosaics, our interior design consultant can help you select a look that reflects your unique style.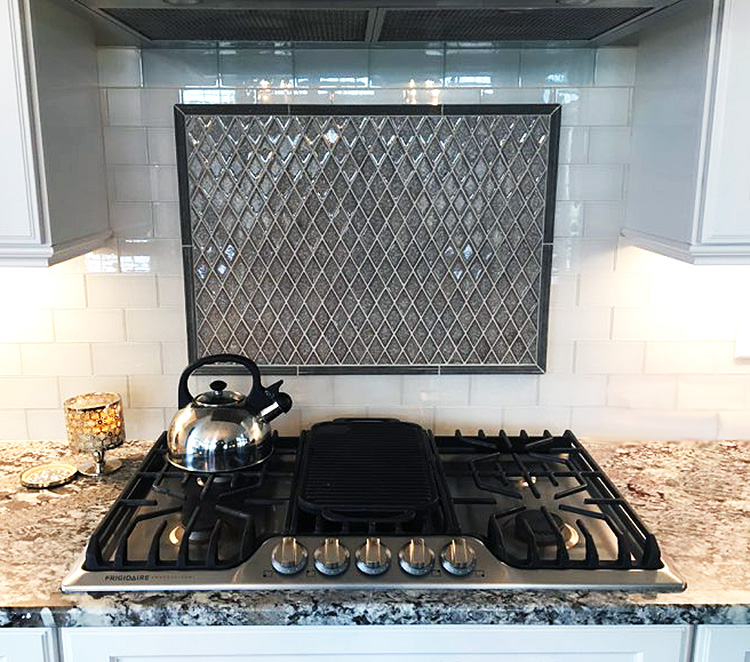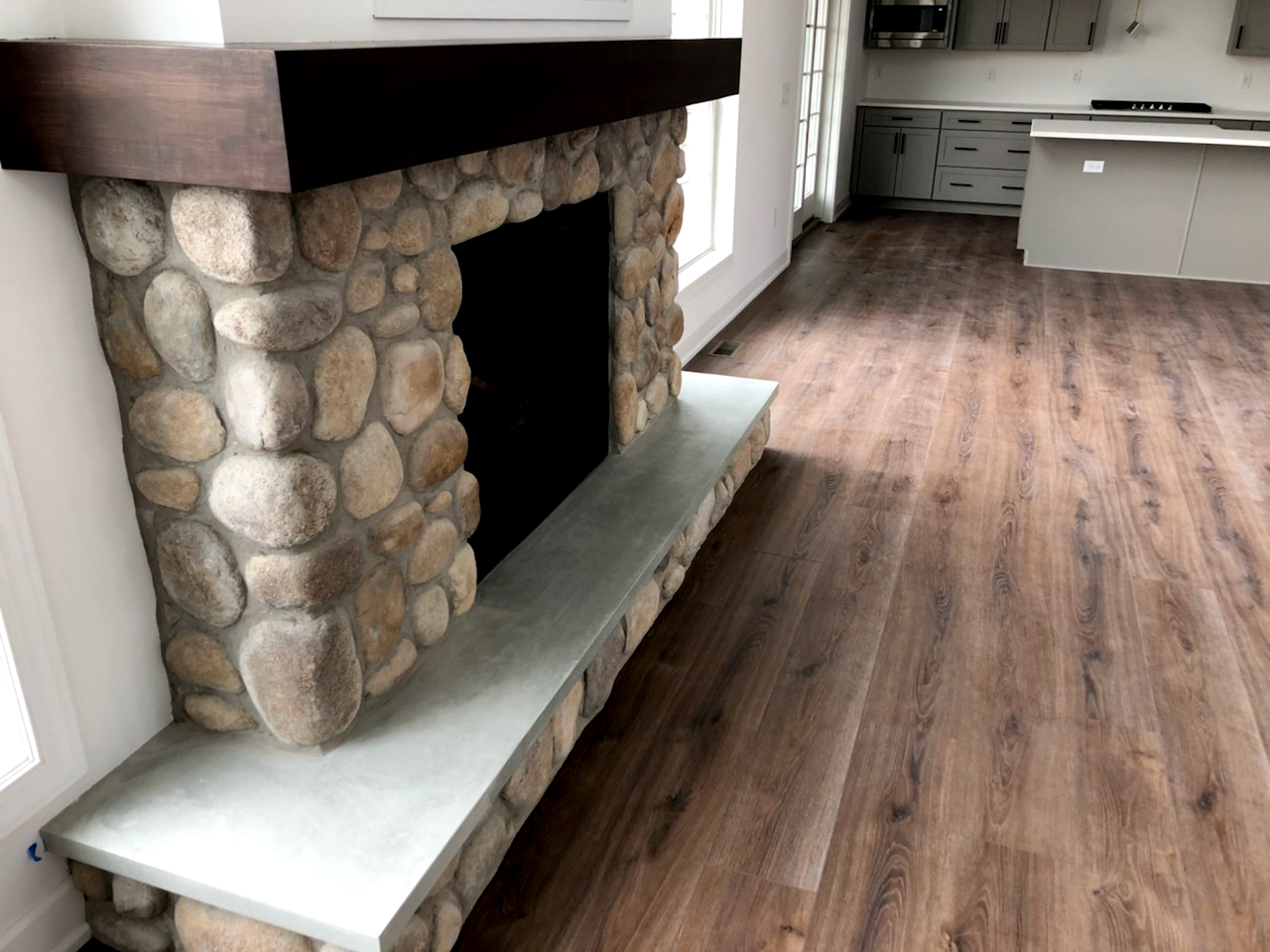 Luxury Vinyl
Our luxury vinyl flooring gives you a customized floor designed with the realistic look of genuine hardwood or stone tile. Durable, scratch-resistant tile is a pet-friendly choice and comes in a vast array of wood and stone looks for a beautiful kitchen remodel, moisture-resistant bathroom, basement and more.
Carpeting
Quality broadloom wall-to-wall carpet can add warmth and luxury to any room in your home. From pattern and textured carpets to frieze and plush styles, our interior design consultant can recommend the right styles and textures to fit your unique tastes and accommodate the traffic patterns of a particular room.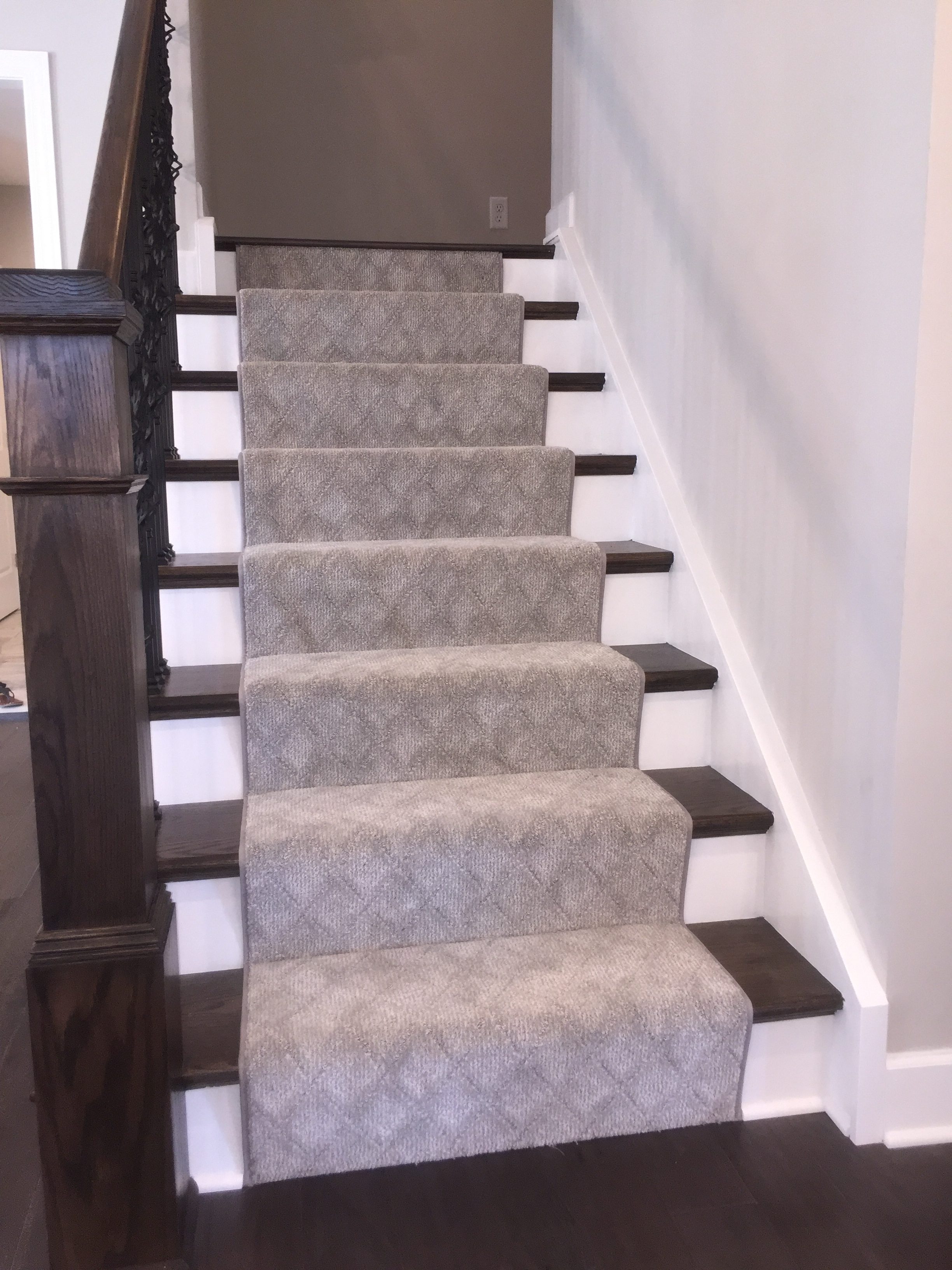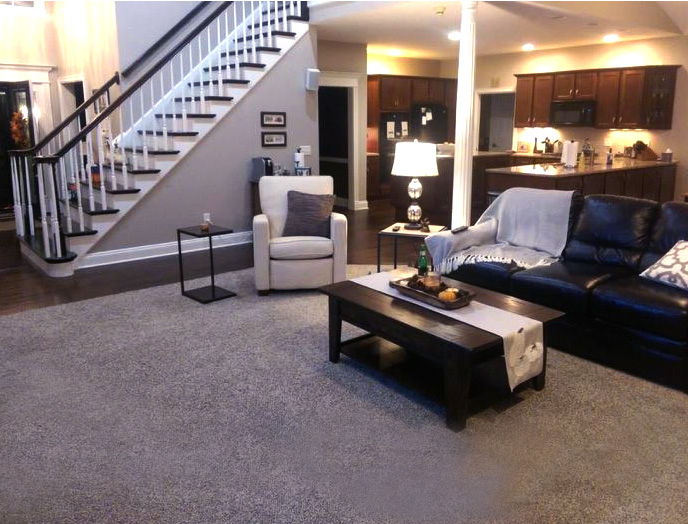 Home Remodeling
If you've been considering renovations or a home remodel, talk to the professionals at Braun Flooring and Interiors. We can help you design a new open concept living space, reface an outdated fireplace, update your kitchen or bath, and much more. Our inhouse design consultant and master installers will work with you to understand exactly what you want to achieve and develop a customized design to bring it to life. We use materials from only the best manufacturers to ensure the highest quality end result and we treat your home with the same care and pride we do our own.
Care and Maintenance
Guidelines for wood floors
Sweep or vacuum your wood floor at least twice a week. This helps prevent build up of abrasive dust. Use a soft bristle brush broom or felt vacuum. Do not use beater bars with your vacuum. Keep your wheels free from dirt and abrasive material.
Rugs or door mats should be placed outside and inside doorways leading to the hardwood. You should consider using runners and area rugs in traffic areas. Place rugs in front of all wet areas. Wipe all spills with a soft cloth as they happen. If water or spills are not removed immediately it may cause damage.
Never wet mop or damp mop. Excessive water will cause crowning or swelling. Standing fluids can dull finish, damage wood, and leave stains which will void warranties.
Do not use Pine Soap Cleaners, Lemon Oil, Oil Soap, Chlorine Bleach or Ammonia based cleaners, they may scratch or dull the floor finish. The use of NON-Approved cleaners will void warranty.
Use floor protectors on all furniture legs. Do not slide heavy object across floor. Keep your pet's toe nails trimmed. Do not walk on hardwood with spike heels, cleats, sport shoes. This will cause scratching and denting.
Hardwood is a natural product. It will expand and contract with moisture changes and humidity levels. Excessive moisture will cause swelling and could result in cupping or cracking. A lack of moisture will cause shrinkage or gapping. Recommend humidity levels year round at 35% to 55%. The use of humidifiers during winter and dehumidifiers during the summer will ensure these levels. 
Wood changes colors with age. Natural and UV rays such as sun light will speed up the aging process. Warranties do not cover damage due to light exposure. Moving furniture and rugs occasionally will ensure the wood ages evenly.
---
Custom Ceramic Walk-in Shower & Floor Coverings Limited Warranty:
We are professional company / craftsmen who stand behind our work and have a 1-year guarantee to prove it. We want our customers to be confident in our ability to do the tile installation correctly. All installations come with 1-year guarantee to be free from defects or poor workmanship. 

Warranty will cover replacement of any loose tile or grout up to 1-year. Warranty will cover replacement of any cracked wall or floor tile up to 1-year. Warranty will cover any leaks related to material or install for up to 1-year. 

Notification of a problem or issue should be brought to Braun Floorings attention immediately upon discovery. Routine evaluations of the shower for grout cracks, mildew or settling issues should be done. Ceramic showers are not maintenance free. Floors, walls & sills need to be cleaned/ wiped down regularly. 

Warranty does not cover veining, scratching, falling objects, abuse, misuse, using improper chemicals or compounds alteration of the surface or original installation in any way. Disasters such as fire, flood, wind and lighting are not covered under this warranty. 

Warranty does not cover neglect, abuse, abnormal use, damage from house settling or movement, acts of God or alteration after the original installation. 

To attain Warranty service please contact Braun Flooring at 716.260.2445 to set up an appointment. 

It is strongly recommended that customers use Braun Flooring / professionals for any issues or repairs that may be needed after the 1-year warranty to avoid future problems. 

All builders, contractors & customers must sign and keep for their records.
Talk to our interior design consultant about your home remodel or new build project.